Your supplier of steel pipes for the construction and repair of gas
pipelines in the Czech Republic and Central Europe.
GASMAT s.r.o. is a specialized wholesale company focusing on the supply of materials for the construction of gas and product pipelines and all associated accessories. Our company was founded in 2008 and we became members of the Czech Gas Association, the Association of Gas and Product Pipeline Builders and the Czech Chamber of Commerce. We cooperate with customers of all sizes in a variety of gas construction related industries. Our customers include Innogy, Pražská plynárenská a.s., E.ON. , NET4GAS and other gas companies based mostly in Czech Republic.
Complete range of products for high pressure gas pipeline
Steel pipes, bends and other accessories for gas pipelines PN40 in stock.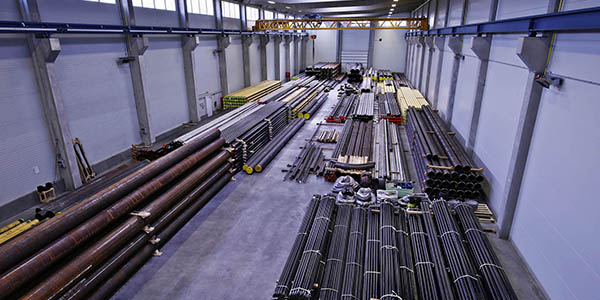 Covered warehouse with more than
1500 m2
All goods are stored indoors, ensuring UV radiation and weather condition protection.
High professionalism of the GASMAT team
Individual and professional approach to every customer, including price offer processing.
Get professional solution from specialists with years of experience
About us
Founded in 2008, GASMAT s.r.o. is a specialized wholesale company focusing on the supply of gas and product pipeline construction materials and all other associated materials.
The founder and general manager of the company is Mr. Petr Vacek. Thanks to both, many years of experience in the gas industry, in which he has been active since 1998, and his professional approach, he has created and maintains a network of satisfied partners.
Company has a highly experienced staff that is always ready to assist you with your project. Our warehouses with an area of ​​more than 1500 m2 with a wide range of materials available for immediate construction, repair or reconstruction of gas pipelines gives us a significant advantage in our field of business.
We are a member of the Czech Gas Association, the Association of Gas and Product Pipeline Builders and the Czech Chamber of Commerce: